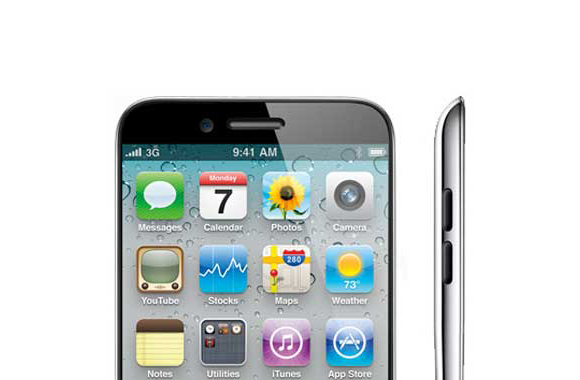 So, the release date of iPhone 5 was (accidentaly?) confirmed by Al Gore, a member of the Board of Directors of Apple. There were many rumors all accros the web on what we can expect from it so we decided to pick five most interesting rumors on iPhone 5.
Let's see what the new iPhone will have!
LTE
LTE (Long Term Evolution) or 4G is a new mobile standard which allows you to have maximum of 100 Mbit/s in download and 50 Mbit/s in upload on your mobile phone. And rumors say that iPhone 5 will be LTE ready, both on Verizon and AT&T.
NFC
Near Field Communication is also one of the newest standard in mobile industry which allows you to make easy payments. Google already started testing it in several stores accross the US, and hopefuly, iPhone 5 will implement NFC.
iPhone 4S and iPhone 5
There are many of you who want to have an iPhone, but simply in doesn't fit in your budget. Well, maybe you'll be able to aford it now. Rumors say that with iPhone 5, Apple will announce iPhone 4S, which will look like an iPhone 4S with slightly powerful hardware.
Bigger screen
Retina was a great advantage with iPhone 4, so it's only logical for iPhone 5 to have bigger Retina screen. Retina is great and all, but screen estate is something we'd love to have with a new iPhone.
A5 processor
iPad 2 has an A5 processor which is a giant leap from former A4 processor, so why should Apple keep it only there? Let's hope it won't. iPhone 5 with A5 processor would have the twice the power of the iPhone 4.
What featuers you'd like to see in the iPhone 5?