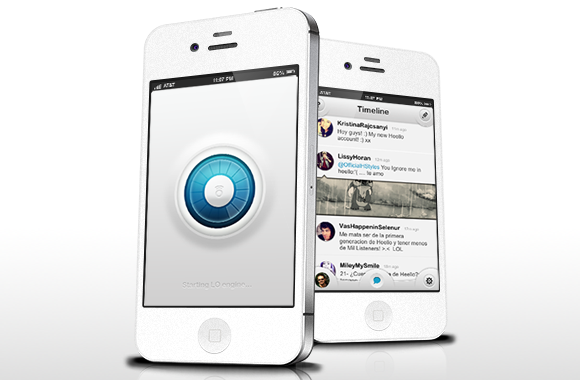 If you haven't heard of Heello, it's a pretty large social network run by Noah Everett, founder of the popular TwitPic service. Heello is online for almost two years now and it has over one million users. Recently, Heello released its own API, and the same team who built Rhino client stepped in – and created the first iOS Heello client – LO for Heello!
Having experience with building the AppNet Rhino, we have decided to take on the challenge of building another, completely new application for a completely different social network.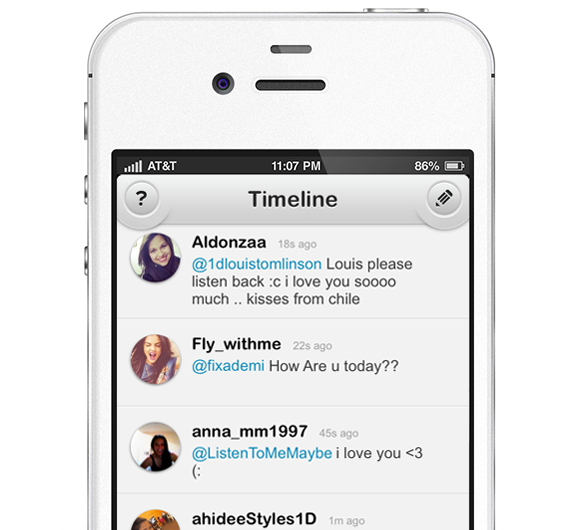 LO for Heello is – we dare to say – a great client for every single Heello user. The interface is light, smooth and intuitive, doing a great job at delivering your Heello timeline to your iPhone. You have three main views: Timeline, Mentions and Public Timeline. The latter one is kind of a VIP area – Heello staff picks several accounts for that timeline. We're hoping that the list of those account will be somewhat broader than the current one – it would be awesome if there were some kind of suggestion tool for Public Timeline as well. If you haven't tried it yet, register at Heello.com and install LO for Heello for a better pinging experience.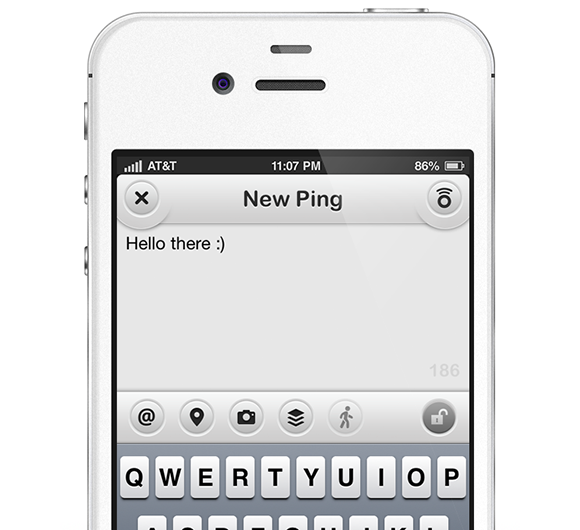 El-Ou
Let's list out some of the LO for Heello features:
Awesome timeline switcher – switch easily from your timeline to your mentions or the public timeline if you're up to it.
Private pings – Heello has a smart way of dealing with private messages. Just open up a new ping, mark it as private and mention people who will be able to read the message. Yep, private and group functionalities right there in your timeline
Photos, geolocation and username completion is a must, so LO has that implemented as well
Buffer integration – you want to send out a ping at a specified time in the future? That's why we work closely with BufferApp – use their simple and effective service to schedule your messages
Type'n'Walk – an amazingly helpful feature for all of you walking down the street while pinging. Turn it on in your "New Ping" screen and your camera will turn on and show you where you're walking. We don't want you to trip and drop that precious piece of hardware you've got :)
Pocket integration – save links from pings to your Pocket account
Many more details for you to find out
Many more features for us to add in the future updates
Mercury Apps Lab LLC
You know that the Appnet Rhino is a product of two partner companies – Planet 1107 and Twinkle Tap. Knowing that there will be many more co-operations like Rhino, or in this case LO for Heello, we have decided to register another company and create awesome apps under one name.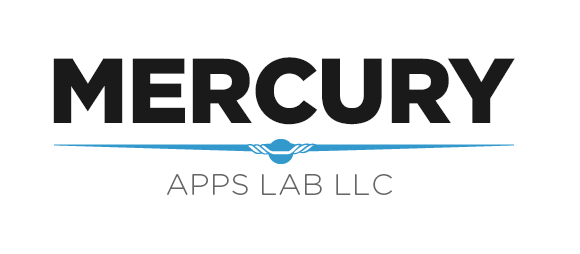 Another reason for the creation of the Mercury Apps Lab is the fact that we want to position ourselves onto the US (and international) market, so we have decided to register a company there. We've named it – Mercury Apps Lab LLC – and that's why there's a Mercury icon at the bottom of the LO timeline :)