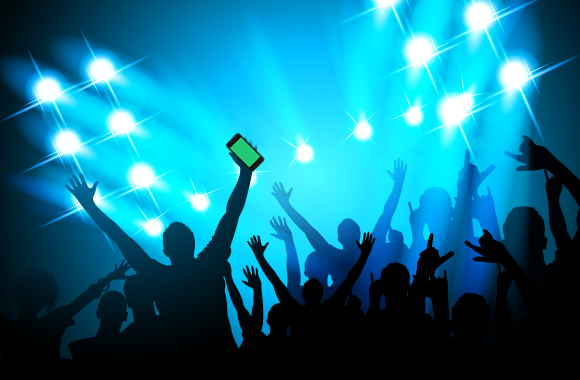 We all meet our friends at some big city squares where hundreds of people may wait for their friends as well. Sometimes you'll just stand in one place and even though you can send them a message "I'm by the clock" – but you can't be specific enough and get seen in the crowd. LookFor will help you with that.
LookFor project has been successfully funded by ChupaMobile in a Kickstarter campaign - it was also featured over at TechCrunch. We at Planet 1107 developed the applications, both for iOS and for Android platform.
LookFor is an iOS and Android app and the way it works is really simple. Let's say you're in a big crowd at a music concert and your friend wants to get to you. Just start the LookFor app and pick a color – let's say blue! The blue screen will start blinking, at which point you can send a text message to your friend and tell him to search for a blue blinking light.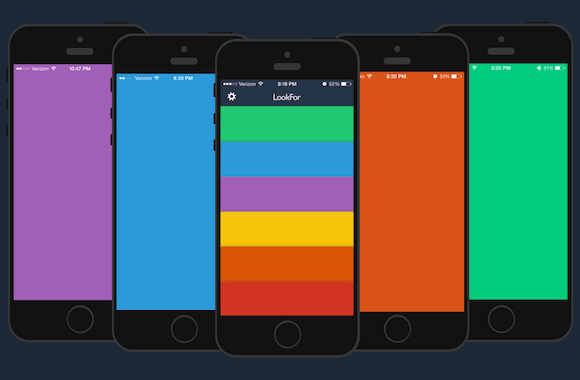 You would probably be visible only by the blinking light, however, LookFor also has a looking function – your friend would simply right-swipe the color (in this case – blue), point the phone camera to the crowd and his phone would recognize your blinking screen!
If you're wondering if LookFor really works, we can assure you it does! The app has been tested on one of the largest music and arts festival – Coachella, as well as in some other locations as uses; for example, you can try to hail a yellow cab using a yellow blinking screen.
Try the LookFor app now – available on AppStore and Play Store.
LookFor app was featured on following blogs:
ChupaMobile – LookFor, The Story Behind The World's Dumbest App
Engadget – Find your pals in a crowd with this flashing phone app
CNet – LookFor, the 'world's dumbest app,' is actually pretty smart
Business Insider – The 'world's dumbest app' helps your friends find you in a crowd
BGR – This is the dumbest iPhone app I've ever seen – and that's why it's so brilliant
DailyMail – Never lose a friend in the crowd again! App transforms phones into attention grabbing flashing beacons of light
and others…