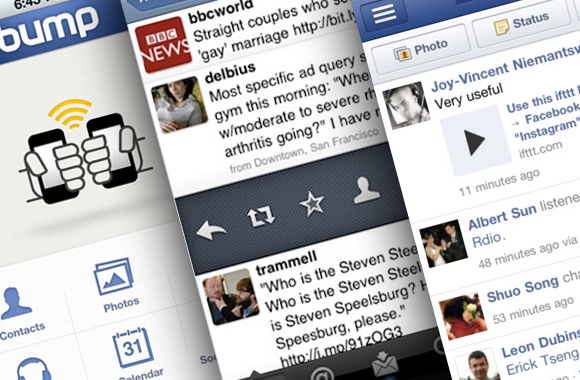 Social networking apps are some of the most popular apps for Apple products, so here is a list of some of the top free social networking apps:
Facebook
The Facebook app was finally released for iPad this month, despite being available for the iPhone and iPod touch for a few years now.  The Facebook app consistently appears on the top 10 free downloads list month after month all over the world.  Despite its popularity, the Facebook app isn't without faults.  Users have complained that the newest version, 4.0, has been freezing ("bricking") their iPhones and iPads, or crashing completely.  Some users have reported success in downloading directly from iTunes instead of the app store; Apple recommends deleting and reinstalling the app to fix the problems.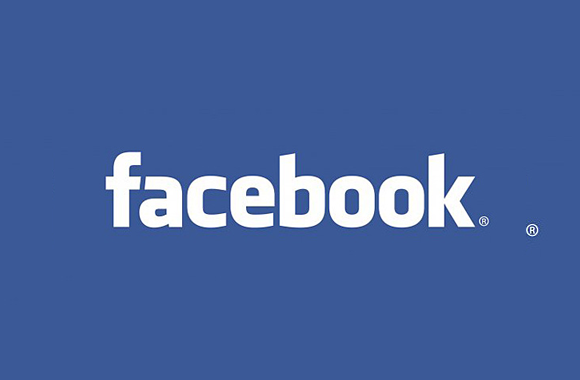 Skype
Skype is another free social networking app that often finds itself ranked second after Facebook.  With this app, you can video chat and message with your contacts for free over 3G or Wi-Fi.  The app works for iPad, iPhone, and iPod Touch (users will need a headset to talk).  On a side note, the original Skype app for the iPhone only allowed video chat over Wi-Fi.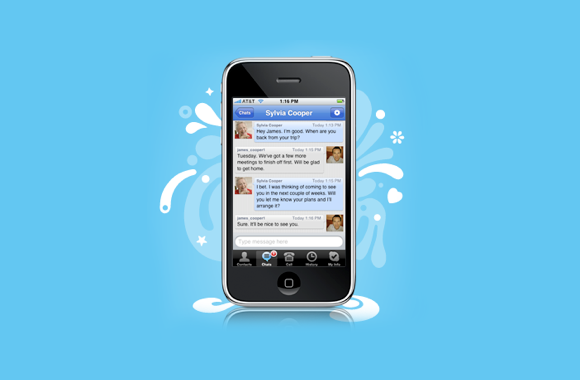 HeyTell
Next up on the Social Networking App Store list is HeyTell.  I've never used this one and I was a little confused about its usefulness at first, but the idea is that instead of calling or texting, users can send voice messages, a bit like a Walkie-talkie.  Of course, the other person has to have HeyTell also.  HeyTell will store past voice messages and conversations, and users can post the messages they record to Facebook and Twitter.  While the app is free, for $1.99, users can add a voice changer to modify the sound of their messages.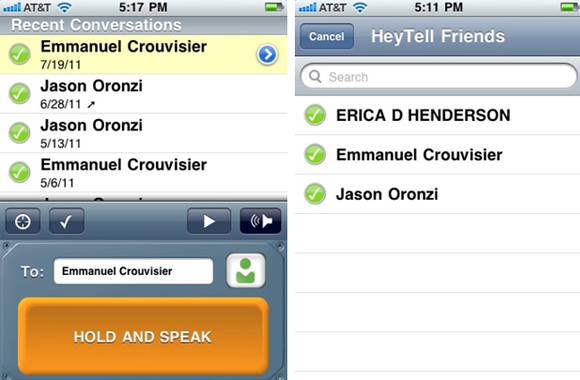 Windows Live Messenger
Oddly enough, in the United Kingdom, Windows Live Messenger is one of the top downloaded social apps.  Users can stay in touch with their Windows Messenger friends by instant messaging, and if their account is linked to Facebook or Twitter, users can also comment on their pictures and status updates.  The app can send out push notifications to alert users when a new IM has come in or a friend has logged on.  It's always nice to see some friendly competition coming together for the sake of connectedness.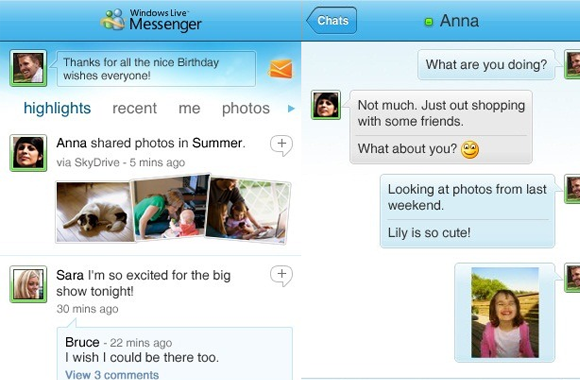 Twitter
We can't forget about Twitter, the social network site loved by celebrities, politicians, and common folk alike.  The Twitter app for both the iPhone and iPad allows for real-time search to find friends, news, and trends.  Users can share photo and video, and view maps.  The new iOS 5 comes prebuilt with the official Twitter app. Maybe I'm missing something, but why are there so many twitter apps?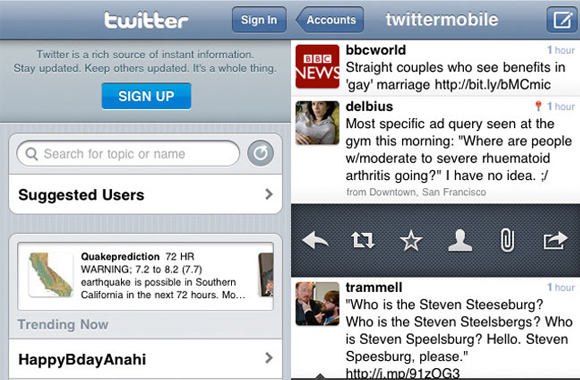 Bump
This is an interesting one: the Bump app.  Users can share photos, apps, music, messages, contacts, and pretty much anything else by "bumping" with another Apple device.  It connects to nearby Bump-enabled devices via the Internet, and once you've decided what you want to share, you and the other user must "bump" your devices together, which basically means waving it around.  The app detects other phones in the area being bumped/waved around.  I'm not sure how many devices it supports at one time, but it seems most successful bumps occur between two phones.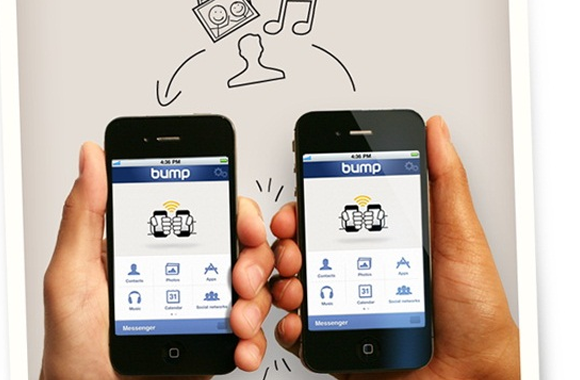 Find My Friends
With the release of iOS 5, a new app became available: Find My Friends. Of course, your friends and family will have to turn on the ability to be found, and you'll have to load your contacts' information, one at a time.  If all goes correctly, your contacts will show up as dots on a map.  You can then tap their dot and get specific information about where they are, directions there, or even call and message them.  Users must have iOS 5 to get this app, and it's a free download.  For one man, this app came in handy for catching his wife lying about her whereabouts.