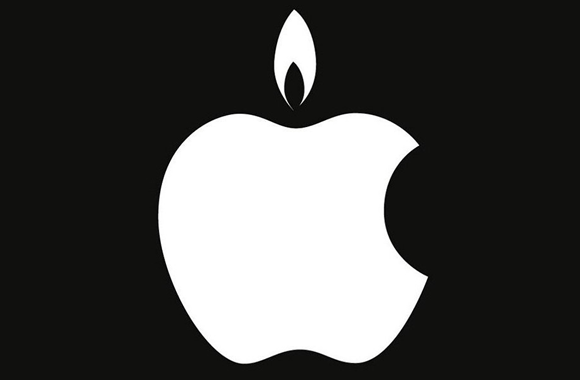 Last night, I heard the news: Steve Jobs, co-founder of Apple Inc., had died at the age of 56, less than two months after he announced his resignation as CEO of Apple and only two days after iPhone 4S was introduced. His fans worldwide are reeling from the shock and tributes are being paid from friends and rivals alike.
From Jobs' mind came some of modern day's most amazing technological devices. He is listed as an inventor of 338 US patents, so let's take a look at some of his accomplishments:
Jobs' penchant for great ideas became concrete in 1976. when he convinced friend Steve Wozniak to sell his self designed computers to a local store. Jobs led the way in coordinating the acquisition of parts and subsequent sale of Apple's first product. Roughly 200 Apple I computers were produced and sold at $666.66 each. This was the start of the company we know and love today.
Not only was Jobs a tech tycoon, he also became Pixar's saving grace. Under Jobs' leadership, Pixar went on to produce legendary flicks, such as Toy Story 1 & 2, Cars, and Finding Nemo. Jobs acted as the Executive Producer on Toy Story 1. Pixar was sold to Disney in 2006.
In 2000., Jobs went from interim to full-fledged CEO and directed Apple engineer Jon Rubinstein to begin designing a line of portable music players that could hold 1,000 songs. Music trading on Napster was huge and Jobs wanted Apple to be a leader in the digital music world, thus, Itunes was created. The company Pixo was contracted to help devise the interface face, and Jobs directly supervised the interface's design. The name "iPod" came from an unused Apple trademark. Finally, the first iPod was released in October of 2001. "Plug it in. Whirrrrrr. Done," Jobs said, describing how easy it was to transfer a CD to the iPod.
Back in 2003, Jobs expressed his belief that cell phone capabilities were going to grow immensely and the need for a handheld information device was real. No one can deny how right he was.

In 2005, Motorola and Apple released the ROKR E1 which had the ability to play music from iTunes, and had a similar interface to the iPod.
Jobs was unhappy with the product and decided that the next phone would be made only by Apple engineers. We all know what happened next.
The iPhone took what some smartphones were already doing and made it accessible, seamless, fun, and powerful. Don't forget that the iPhone made the word "apps" a worldwide expression.

With the iPhone's game changing technology, Jobs came back to an idea he had been building years earlier: a tablet computer. iPhone's multitouch display and rubber band scrolling was originally planned for a tablet, but Jobs felt that it better suited a smartphone. Since then, the iPad has gone on to sell almost 29 million units and may be on its way to replacing the laptop.
Steve did his best to keep his personal and medical life out of his business life, but it became public knowledge that he had been battling pancreatic cancer since 2004, with various degrees of success. He underwent surgery to remove portions of his pancreas and gallbladder, and in 2006, he returned to once again lead Apple into the spotlight. In 2009, Jobs received a liver transplant, possibly to prevent metastasized cancer cells. In January 2011, Jobs took a medical leave of absence and in August 2011, Jobs fully resigned as CEO. Steve is survived by his wife, Laurene, of 20 years, four children, and millions of adoring fans.
Doing this research on Steve's accomplishments really sheds light on just how brilliant he was. While he may not have been building these incredible inventions himself, they flowed from his mind, and Steve had an uncanny ability to know what customers wanted before they knew. I had believed that even though Steve was no longer CEO, he would still be around Apple's campus, bouncing ideas, inventing the next product we never knew we needed and inspiring everyone around him.