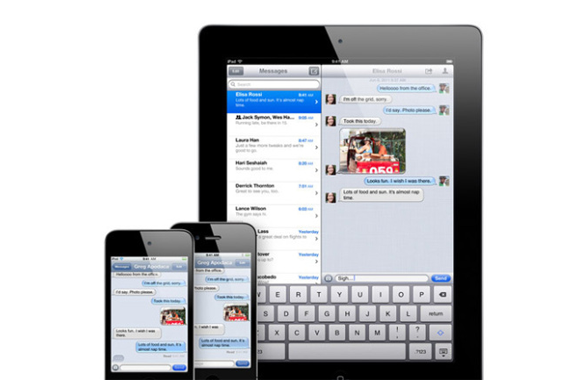 Last night was probably one of the busiest night on the Web as Apple released its iOS 5 system to the public. Some authors claim that this update almost crashed the Internet itself, as many Internet service providers weren't prepared for such a surge of the traffic.
Well, let's see what's new with iOS 5. The Notification Center is probably one of the key features in the new iOS; say buh-bye to those annoying popup notifications that often jumped out of nowhere, messing up with your work flow. With iOS 5, when you get a notification, you can tap it to get details or you can let it be and check it later. As iOS 5 is now integrated with Twitter, you can reply to a tweet directly from notification center. You can get to Notification Center by sliding your finger from the top of the screen.
Now, let's see what else iOS 5 has prepared for us:
Calendar improvements – Now you can have a year view on your iPad and a week view on your iPhone and iPod touch devices, just rotate them into landscape;
Notification Center can be modified for every app – You might prefer for some notifications to appear as a standard pop-up;
Camera app from Lock Screen – why should you slide to unlock and then start your Camera app to take photos? Now just double-tap the home button and you'll see the camera button. Tap it and you're ready to shoot;
Volume button is now a shutter – speaking of cameras, now you can take pictures by clicking the volume-up button. Oh, and this works for headphones too;
Faster access to the camera roll – on previous versions of iOS you had to open up the photos folder to see the picture you just took. In iOS 5 just swipe to the left directly from the camera app;
Split keyboard – available on iPad only, it allows you to write more with your thumbs;
Custom ring-tones – you can now set up some different tunes for your e-mail, tweets, calendar and other events;
Delete single calls – as you can delete single text messages, now you can delete single call logs;
Keyboard shortcuts – do you find yourself often typing some long text? Replace it with a shortcut;
Mark as Read – select multiple e-mails and mark them as read;
What features you love the most?