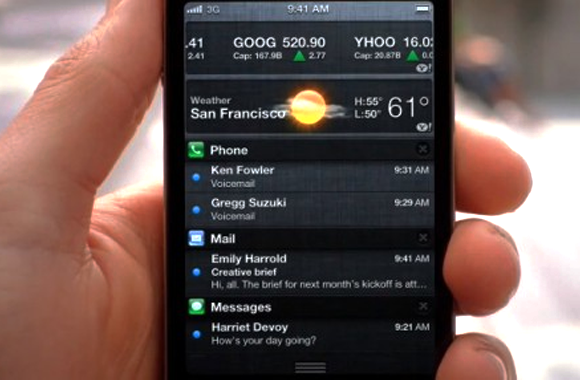 Finally, with iOS 5 we got a great notification system for all of those notifications we get during the day and sometimes, during the night. As it might be confusing at first, we decided to make this guide through Apple's new notification center.
As you already know, the new notification system is much more subtle than the old one. Still, it has a lot of new features that you can set up to fine tune your notifications.
Everything you can set up for these notifications is placed in Settings > Notifications. There you'll see a list of all installed applications that have some sort of notification system and this is the place where you can allow apps to publish their notifications. You should take some time to set this up, otherwise you'll have a load of useless notifications like Foursquare checkins and stuff like that.
Open up an application from the Notifications menu. First thing you'll see is the option which controls whether this app will publish notifications or not. You can also choose how many items there will be shown.
Alerts
Alert style is also one great option to set it up – you can choose to get notifications in three styles: no notification, notification as a banner or classic alert notifications. You'll probably use the last one for some application that are crucial for you to be updated with.
Banners are most subtle – they appear at the top of the screen, stay for a while and disappear. You're familiar with alert notifications; you need to click on Close or View button to proceed. I guess you won't use "None" option at all because you can simply remove an app from the Notification center.
Sounds and Badges
Great thing with iOS 5 Notification center is the ability to turn on or off badges and/or sounds for each app. That's a really nice feature with which you can clutter on your screen and in dealing with important and less important notifications.
Tell us, how did you set up your iPhone's notification settings?