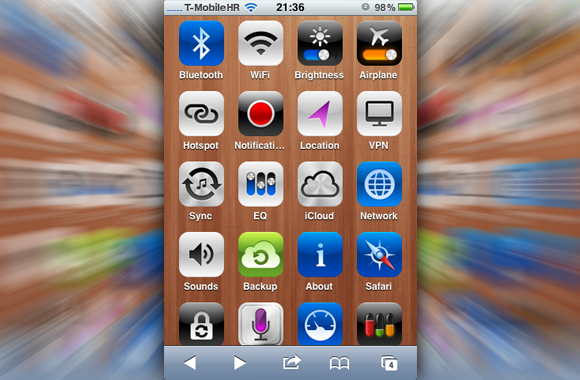 How many times you wanted to disable the Wi-Fi on your iPhone or take the brightness a bit down? But it was always such a pain in the back to get to settings and click all those options. Sure, there are some apps that allow you to have those switches on your homescreen, but we don't talk about jailbreaking on this blog.
Shortcut is a simple web application that will, using URL Scheming, put a shortcut for your most important setting on the homescreen. Similar to Android OS, now you can turn Wi-Fi on or off or put your iPhone in the Airplane mode or whatever setting you need – right on your homescreen.
To access Shrotcut for Settings, open the link from your iPhone. Once your get all the settings icons, click on one and you'll get an option for installing the shortcut. You can even choose which icon you will use.