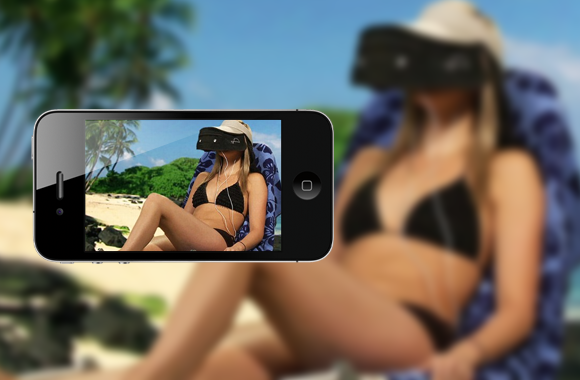 You love your iPhone and yet, the only gadget you got for it is a simple dock or a classic casing bought of the eBay for a couple of bucks, right? Well, there is a whole wide world of gadgets which will change the way you're using your iPhone.
Some of them are actually useful and we'd like to try them out, some of them are just pretty, but there are some for which we're not sure how they got created in the first place! Check them out and let us know if there are any more gadgets like these!
iPhone Grip
You know how iPhone always feels weird when you're trying to play a game, especially if it's in the landscape mode? Well, the iPhone Grip will take care of this problem; just slip your iPhone (it's available for iPhone 3GS, 4 and 4S) and you iPhone becomes a PlayStation-like controler!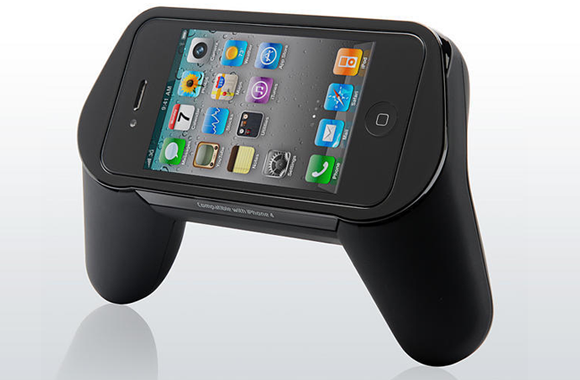 Flashr
Did you know that your iPhone can flash its flashlight for every notification you get? If not, head over to Settings – General – Accessibility – LED Flash for Alerts. It's a great and helpful option, however, since you probably keep your iPhone on the desk facing up, you won't have much use of this option. Enter Flashr, the iPhone case powered by the LED flash – it will make sure that your notification gets seen in vivid bright color, regardless of the placement of the iPhone.
Eton Soulra XL
Your iPhone speakers are not loud enough? Or you hate the fact that you have to carry a charger with it everywhere? Well, if you've got $250,00 extra in your pocket, consider getting Soulra XL solar-charging iPhone/iPod speakers; 72 sq. inch solar panel will provide enough power to charge your device and play your favorites on 8 speakers with 22W of power!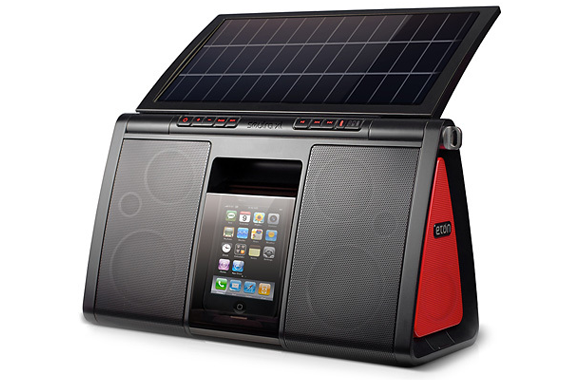 Vyne
Yes, iPhone is a difficult device to hold – your hand can easily get tired from keeping it in one position so you could watch a YouTube clip. Vyne will fix that for you, it's a viewing accessory designed to be worn sitting down in a stationery position. It's actually a flexible track which goes around your neck and although you'll think twice before using it in public, it really can be useful.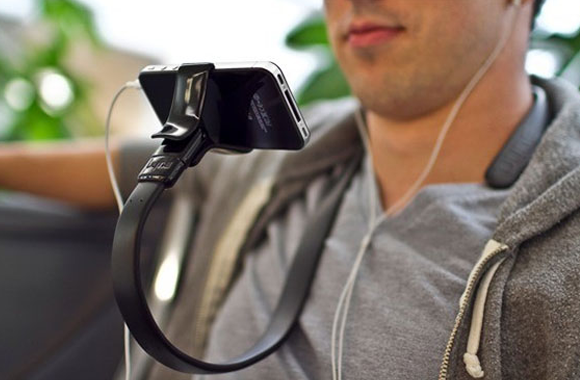 TV Hat
Honestly, this is probably the most weirdest iPhone gadget we've seen – it's a hat in which you'll place your iPhone and be able to watch videos inside it. Yes, TV Hat has all the 'curtains' on the side so you'll have a personalized theater right there on your head!