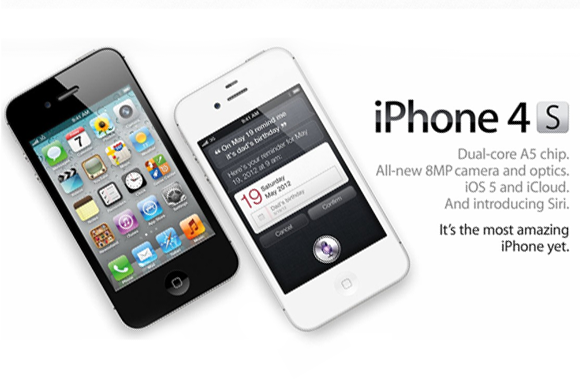 Apple's October 4th keynote brought up a lot of interesting points. Yes, there was the new iPhone 4S, Siri, iOS 5, and plenty of updates to the world's favorite music player, but something non-gadget related popped up at the start of the conference: the iPhone's popularity and market share. Since its inception back in 2007, competitors have been trying to mimic and outdo the iPhone, but recent data has shown that the iPhone is still gaining ground.
According to an August 2011 Chitika survey, the iPhone accounts for 76% of all AT&T customers' phones, and 24% of Verizon customers' phones. But the news isn't all good for our beloved iPhone – A July 2011 Nielsen survey showed that the Android operating system accounted for 40% of all smartphone operating systems, while Apple iOS only accounted for 28%. Despite this, the money still flows in, with the iPhone capturing nearly 50% of all phone profits for the past year.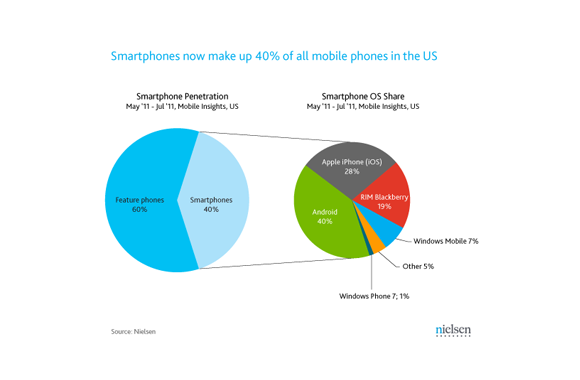 Overall, the iPhone holds 5% of the world's mobile phone market (smartphones and "dumb" phones combined). While most of this is good news, iPhone haters and commentators like to skew the data a bit by comparing Android operating system numbers to iPhone numbers. Most of you know that the Android is NOT a phone, so this isn't quite fair. Android OS runs on over 30 different phone models, so basically, some people out there are comparing the sales of 30 different phones to Apple's two that are still being sold.
Following the announcement of the iPhone 4S last week, many news sites and bloggers wrote that the response was underwhelming, and that many were hoping for an iPhone 5, not an improvement on the iPhone 4. Man, were they wrong. Within the first 24 hours, presales for the 4S have surpassed one million, a record high. As a result, Apple's stock has shot up, and some analysts believe that sales will top 23 million by the end of the year, and that number could go up if Apple is able to make a deal with China Mobile to carry iPhones. China Mobile is the world's largest mobile phone company.
Like one blogger said, Apple is rock and roll, everyone else is Rebecca Black — good for a while, but lacking in staying power.