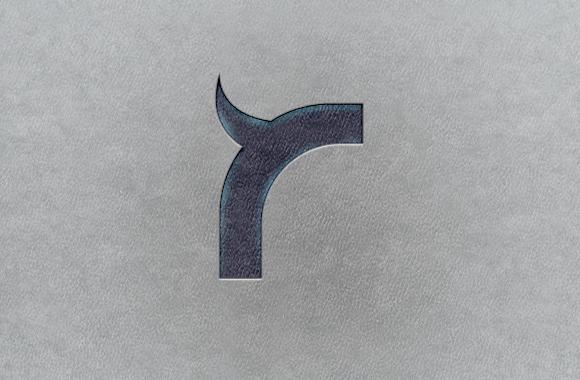 AppNet Rhino just started growing its second horn – we released the v1.1 update to the AppStore and you should be able to update your current installation. Since the begining of the September, when AppNet Rhino got released, we got some massive feedback from our users, as well as massive media interest. You could read about Rhino on The Next Web, TechCrunch, The Guardian, The Verge, Macworld, App.Net's official blog and on many more tech sites.
There are several features we heard the most people wanted: reposting ability and more functional conversation view. So we said – yes, we'll do it! As of version 1.1, Rhino has some added functionalities:
Reposting and deleting a post;
Muting and unmuting users;
More functional conversation view - you can post replies directly from it now;
Swiping a post to the left will bring up the conversation view, while swiping it to the right will bring out post options;
When you start typing a username (@) Rhino will suggest usernames;
Drafts;
Different font sizes;
Minor bug fixes are also applied.
Also, AppNet Rhino is now available on the iPad as well! You don't have to download a separate version – Rhino is now a (free!) universal iOS application which fits both iPhone and the iPad.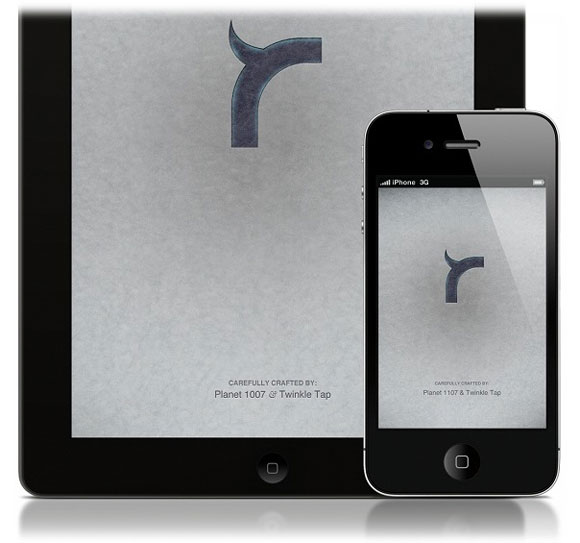 We just want to thank our users for trying Rhino out and giving us their feedback – it really helped us a lot, so keep on suggesting new features you'd like to see in some future update. We're taking notes on each and every one of them!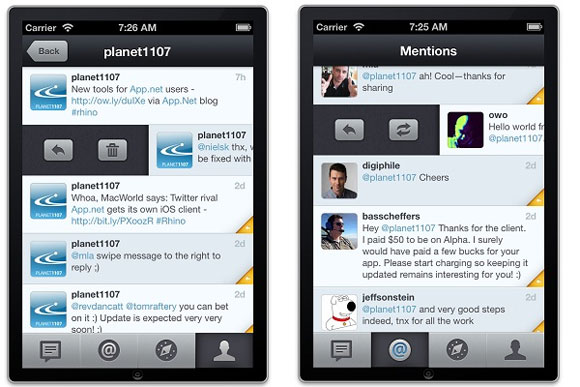 More than 15 thousand people are on App.Net, and a huge part of them is using Rhino to keep their timeline with them – are you? If not – get Rhino now for free, and if you're already a user, update it to receive these new features and to use them on your iPad and iPhone!
As for us – we're already working on the next update, filling Rhino up with some awesome features which are quite new and innovative for this kind of application. Make sure to follow us on App.Net and Twitter so you could stay in touch with the development!