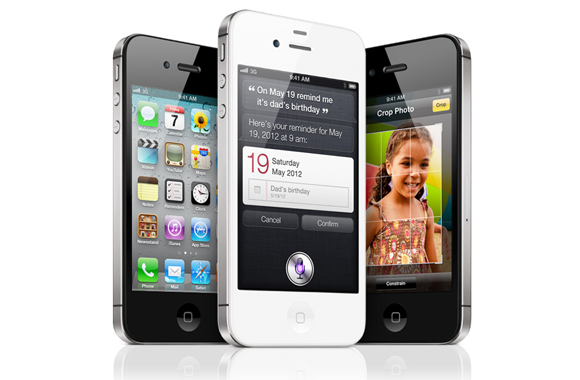 Well ladies and gentleman, the Apple press conference is over. What happened? What was the big news? The new CEO, Tim Cook, and his guests took the stage for almost two hours and here's what they had to say:
Mac Growth – Six million copies of the Apple's newest operating system,Lion, have been downloaded so far, which is 80% more than the previous operating system, Snow Lion. Also, Mac has grown by 23% in the last year, while PC has only grown by 4%.
Card Creator App – A new app that allows users to make their own greeting cards. Apple will print your created card on 100% cotton paper and mail it for you. $2.99 in the US, $4.99 for the rest of the world. You'll even receive a notification when the card is delivered. Available as a free download on October 12th.
iOS 5 – The new mobile operating system was officially revealed in June, so there wasn't a whole lot of surprise here. Available as a free download on October 12th, iOS 5 offers 200 new features, including:

Notification Center – Allows users to view and manage all notifications in one place via a swipe down on the device (ala Android). No more pop up messages.
iMessage – Allows users to send unlimited messages to other iOS 5 users over 3G or Wi-Fi. Users can receive delivery receipts, see when someone is typing, and encrypt messages for extra security. Links all of your devices, so you'll receive messages on any of your iOS 5 equipped gear.
Newsstand – Allows users to purchase and manage all newspaper and magazine subscriptions. It's like having your favorite magazine delivered directly to your device.
Reminders – Location based reminders, so you won't forget to go to the store as you're driving or to pick up milk once you're there!
Camera – Users can now access the camera right from the lock screen, and will have the ability to edit right on their device. In addition to the traditional touch screen button, pressing the volume-up button will also capture photos.
PC Free – A cool feature of iOS 5 that allows users to activate their operating system and receive updates, all without a computer.
Safari Updates – A new feature called "Reader" in which users can save stories to their "Reading List" and read later, all without ads or "clutter". Also, tabbed browsing has been added for the iPad.

iPod Touch Update – Comes with the new iOS 5 and iCloud. Also, a white model will go into production. The 8GB is now $199, 32GB is $299, and 64GB is $399. Available on October 12th.
iPod Nano Updates – Right out of the box, the iPod Nano can track the miles you put in, and allows you to upload the data to Nike+. There are also 16 new clock interfaces, such as Roman numerals, classic LCD, and even Mickey Mouse. Price Drop: The 8GB will cost $129 while the 16GB will be $149.
iCloud – Offers the ability to store messages, apps, photos, music, etc. wirelessly and transfer them among other iCloud enabled devices. You'll also be able to share your location and allow others to find you. Of course there will be privacy controls and customizable options so that people can't just find you anytime they want. Oh yeah, iCloud is free and available on… can you guess? October 12th!
iPhone 4S – Before the conference even started, Apple's Japanese retailers were already updating their websites with an October 14th release date. As Cook put it, the iPhone 4S is "All new on the inside", meaning it comes with the highly anticipated A5 dual-core processor chip, which is 2x faster than before. Other features include:

Better battery life = eight hours of 3G talk time, six hours of browsing, nine on Wi-Fi, 10 hours of video, and 40 hours of music.
Download speeds are doubled from the iPhone 4, now @ 14.4 Mbps.
Rumor confirmed! Eight megapixel camera which is a 60% boost over the iPhone 4 and one third faster @ 1.1 seconds for the first photo, and 0.5 seconds for shot to shot after that. IR filter for better color. Five element lenses which means 30% more sharpness. Face detection. The displayed pictures were amazing.
Video: 1080p HD video with real-time video image stabilization and noise reduction
Siri – Hold down the home button and Siri starts. Ask Siri a question, and Siri responds. "What time is it in Paris?" Siri responds and brings up a live clock. You can now set alarms, get directions, find restaurants, look up topics on Wikipedia, and get stock quotes, just by saying the words. Siri will also read messages to you, just by saying "Read my message". Siri will also respond for you if you say "Reply" and then your message. Siri recognizes English, French, and German, with more to come. And Siri gets better as she (?) learns your voice. Amazing.
Price = Black and white 16GB version is $199, 32GB for $299, and 64GB for $399.
Available in US, Canada, Australia, the UK, France, Germany, and Japan on October 14th, with preorders starting Friday, October 7th. Carriers for the US are Verizon, AT&T, and now Sprint. I guess launching the new iPhone on October 12th along with everything else would have created a worldwide work stoppage.
The other iPhones are getting a price drop: iPhone 4 is now $99 for the 8GB and the 8GB 3GS will be free with a contract.

iPad – Not a whole lot of news on the iPad, and no mention of an iPad 3
iPhone 5 – No iPhone 5 yet, but I think the iPhone 4S will meet most expectations.
A lot of excitement for the tech world today! Now the internet can get on with its life and we can stop trying to predict what Apple will do next… for a little while at least.