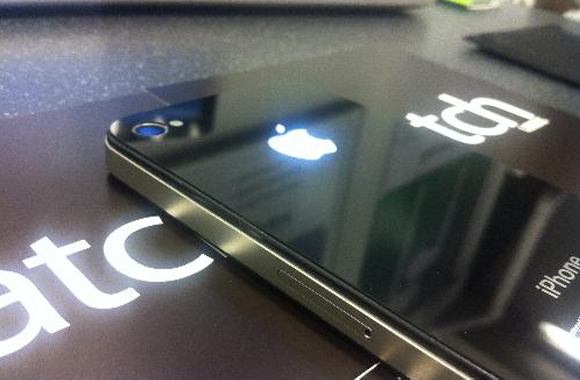 I definitley would! iPatch, repair shop founded in 2007 in Leeds, UK announced that they will release a custom modification for your iPhone 4 device. This modification allows your Apple on the back to illuminate every time when the screen lights get working. The modification is currently in the testing phase and should soon be public, with the price moving around £50 – £100.
If you're having concerns about battery performance of your iPhone 4, iPatch is assuring us that the light has no noticable drop in the battery life. Also, the rear case won't heat up additionally.
Currently, the only way to implement this modification will be to send your iPhone to the iPatch team, although, they are planning to release an export franchise kit which will be available to trained repairers abroad.
Of course, this modification will void your warranty, but hey – glowing Apple logo!