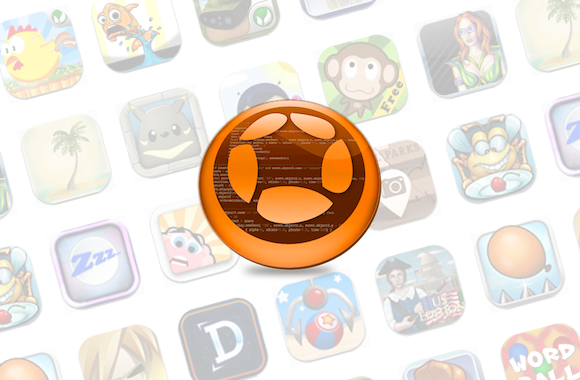 If you want to get started with mobile app development, especially for iOS and/or Android devices, you'll need a framework to work in, a framework which will make your developing job a lot easier. Corona SDK is one of the most advanced development platforms today and over 35 million downloaded applications in 2011 made with Corona are the evidence of how Corona is becoming the industry-standard choice for games and interactive content development.
If you need some references and context, you should know that Blackdot, an award-winning studio used Corona SDK to create the mobile app for Dr. Seuss' The Lorax, both on iOS and Android. That's right, you can use Corona SDK to build applications for iOS, Android, Kindle Fire or Nook.
Corona Games
If you're building mobile games, you'd be happy to know that Corona is built on top of OpenGL, OpenAL, Box2D and Lua, which are standard architectures used by companies like Tapulous, Electronic Arts or ngmoco. And forget about creating games in Flash; Lua is the scripting language you'll love and it's pretty similar to ActionScript. If you do have some SWF assests, you can easily import them into Corona. Of course, you can use native features of the smartphones like multitouch, GPS, accelerometer, gyroscope, camera, etc.
Some of the most popular games built with Corona include: Truffula Shuffula – Dr. Seuss' The Lorax Movie, The Lost City, Critter Quitter, Cannon Cat.
Want to Learn?
It's really easy to get started with Corona; there is a complete resource library available on their site with a large community contributing to solving different problems and issues you might have. There are some helpful videos demonstrating different parts of Corona, sample codes for you to use, a huge API reference index and a massive documentation library in which you should be able to find all of your answers.
However, if you find yourself really stuck, you can always hit the forums and look for a solution there.
LaunchPad
Once you're done with your app (and if you're Corona subscriber) you can submit your application to their LaunchPad – it's a form of an app gallery where you can showcase your applications to get more reach. Besides, your app might get the App of the Week (or even Month) contest, get featured across the site etc.
How Much?
Now, if you're ready to try it out, head over to the signup page and decide what you need. If you need to develop apps for a single platfrom (iOS or Android), you'll pay $199 per year, however, if you want to develop for both of these platforms and get ability to develop for Kindle Fire and Nook, you'll have to play $349 per year.