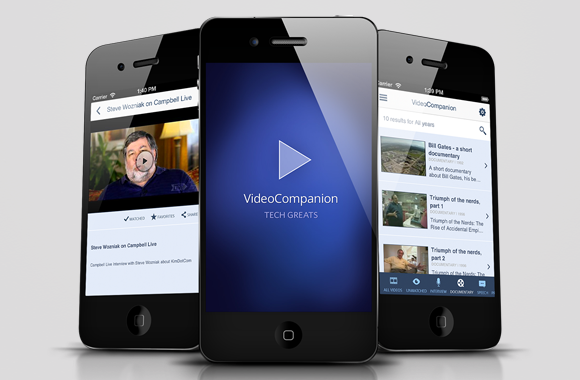 Have you ever found yourself surfing the YouTube looking for great educational, motivational and inspirational videos? If your answer is positive, you might like the latest app we've been working on: Video Companion,  originally conceived by Igor Vukomanović and designed by Magic'marinac.
If you'd like to have a large collection of videos about the greatest minds in the Silicon Valley, Video Companion is an app you'll love! It's the most convenient way possible to watch and learn about people behind the computer revolution.
Video Companion is simple to use – just download it and choose which videos you want to watch. If you open up the sidebar on the left, you'll be able to filter out the videos by the year or a range of years. Try out the Add Range option, we've made it pretty intuitive.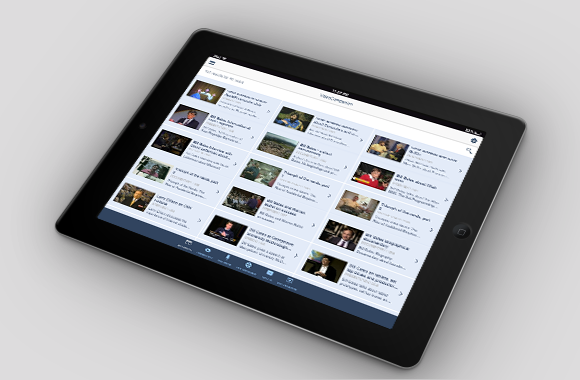 In addition to this chronological filter, at the same time you'll be able to filter content by their categories: Interview, Documentary, Speech and finally, Presentation. The great thing about Video Companion is that it remembers which videos you've watched so you can easily get to the unwatched as well. And it's easy to select multiple filters and watch videos that are tagged by, for example, Innovation and Inspirational.
Of course, you can search videos by tags as well and save them to your Favorites.
Where do movies come from?
All videos are handpicked and there are no bad quality videos in the app. No more short excerpts or multiple versions of the same video.
So, if you're in for some educational videos about the Silicon Valley and the computer science, Video Companion will give you the collection of videos that every tech fan and IT enthuzaist should see.
The app is available both for your iPhone or your iPad, both as free and paid app, so download it and watch some great inspirational videos.